Before you sign up for an online casino. There's always that part of you that wants to enjoy the best gaming experience and financial rewards. Also, you want to be sure that your data is secure and withdrawal options are defined. Pokies Parlour offers you a wide array of casino games hosted on a secured website that works impressively on mobile even with no known mobile app. You can also play on a PC or desktop. As a first-time player, you will get a mouthwatering bonus.
Pros
Impressive bonus for new players.
A wide library of games that includes classic casino games.
Smooth working on mobile.
Freespins on Wednesdays.
Weekend bonuses.
Cons
Pokies Parlour settles card transactions (debit and credit) in EUR.
Pokies Parlour bonus codes

Aussies, like everyone in the world, love bonuses and that's fine. Online casinos should not just be about taking. Online casinos should give, and that's one of the things that makes Pokies Parlour Casino stand out. They provide a sign-up bonus worth AU$ 7777 for their vast library of games through any of your 7 deposits. The Pokies Parlour bonus ensures members have the most fun. Check out the breakdown of the deposit below. You will get 1x 100% deposit match bonus up to AU$1777, 2x 50% deposit match up to AU$1000, and 4x 25% deposit match up to AU$1000. Apart from Table and Video poker games and Betsoft games, most games don't add to the rollover requirement. Players get 99x bonuses for bonuses that don't need a deposit. There are more bonus terms which we discuss below. However, the website didn't disclose any Pokies Parlour bonus code. Nonetheless, Pokies Parlour bonus codes or not, fun is certain.
Pokies Parlour Casino makes online casinos worth it with their amazing bonuses and game library.

---
The great thing is Pokies Parlour still has some promotions tucked away for its old members. Although, new members can also enjoy these bonuses too. There are the AU$ 500 weekend match bonuses with you getting a 50% bonus that amounts to AU$ 250 on Saturday and another on Sunday. When you deposit from AU$ 10 to 99 on Wednesdays, each week, you get up to 7 free spins. However, you can get more when you deposit AU$ 100 or more. Such larger deposits will gain you 77 free spins.
Pokies Parlour VIP club

To give a heightened form of enjoyment to users, Pokies Parlour provides a VIP program. The casino calls the program the Crimson Club, and you become a member of this club as soon as you play your first game at Pokies Parlour. As a member, you get a point for every AU$ 10 that you wager using the balance of your real cash on pokies or slots. Also, you also get a point for every AU$ 50 wagered on other games using the balance on your real money. When these points accumulate, you can convert them as cash to use in the casino game; 100 points exchanges for AU$ 1. As a club member, you can become a VIP if you play frequently and with high stakes; and when you stay longer on the Pokies Parlour website. As a VIP, you can get privileges like better bonuses, exclusive promotions, impressive cashback, quicker withdrawals, personal manager, and more.
Is Pokies Parlour casino worth registering in?
Experts agree that the reward system in the Pokies Parlour casino makes it one of the best online casinos you register to play in, that's why the platform is worth it.
---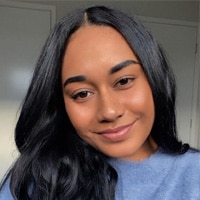 answered
With multiple deposit and withdrawal options, you can save some money that you could have lost to charges.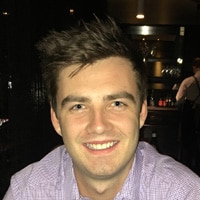 answered
This online casino uses secure payment channels, which ensures that your information stays protected.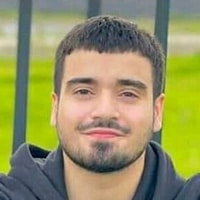 answered
You will get up to AU$7777 when you make 7 deposits into your account on this online casino. Although there is no pokies parlour bonus code, you can still get bonuses.
Pokies Parlour payments
You have different depositing options: Btc, Neosurf, credit cards, Eth, and Litecoin. When you use your credit cards to deposit, the online casino will process such depositing using EUR. This means you would be subjected to charges from your financial institution. In addition, your attempts to pay money into your account must be successful before you can access any Pokies. You can withdraw using the same means you used to deposit, and it could take 3 days or more, depending on security, to process withdrawals. Also, if your payment is more than AU$ 2,924.48, the casino will perform a routine KYC investigation. You can withdraw as low as AU$ 100, and if you are withdrawing through wire transfers, AU$ 500. In a week and in a month, you can withdraw AU$ 5000 to 10,000 respectively. This could be different if you have attained the Crimson Club VIP status.
If you want to reduce the cost attached to depositing and withdrawing, using cryptocurrencies could be a great idea. Doing so prevents you from being subjected to the bank's arbitrary charges.
People underestimate the little deductions from depositing and withdrawing using other channels than cryptocurrency. Added to this are those who are always in a hurry to withdraw without reaching the minimum. When you seek to withdraw without reaching the minimum, Pokies Parlour will grant your request but at a cost. You will pay AU$ 50 in charges which, if you ask us, isn't worth it.
Pokies Parlour casino games
Members will enjoy the over 2000 games in the Pokies Parlour library and these games consist of:
jackpot games;
slot machines;
scratch cards;
table games.
These impressive games are provided by Betsoft, Quickspin, ESA Gaming, Espresso, and Evolution Live Dealer. These providers have some of the most fun games like Mr. Vegas, luck day football, and more. To play the games, you have to deposit. There are no free spins.
Baccarat

This is a card game where the players bet on the hand, whether player or dealer, would have the winning card.
The video slot titles on Pokies Parlour casino are engaging. They work well on mobile but are browser specific. The games would specifically require you to use the chrome browser before you can play a game. The video slots section has titles like:
Sakura Fortune.
Big Bad Wolf Megaways.
Psycho Candies.
The Good, The Bad, and The Ugly.
Pokies Parlour live casino
Live casino adds realism to the experience you would get at Pokies Parlour Casino. This is because you would be dealing with human dealers. It'll be just like visiting a traditional casino house. You join the game of your choice with your webcam as the game is played and shown using the internet. You can play games like roulette, baccarat, lotto, dice, wheel, poker, and more. These games are provided by BetGames, Evolution Live Casino, Asia Gaming Live, and more.
Live casino allows you to connect to the game you are playing. If you need a heightened gaming experience with every bit of realism you are used to, try Pokies Parlour live casino.
In this Pokies Parlour reviews, we have discussed impressive gaming features. The live gaming category is one of them. The live casino has a slick interface along with multiple gaming options you can choose from. These multiple gaming options allow you to test your abilities, and they work well on mobile. Although to get a seamless experience, you will need to switch browsers to Chrome.
Pokies Parlour mobile casino
This online casino has no known mobile application for Android or IOS. However, you can access it using your phone browser, which preferably should be chrome. You can play your favorite games on the go without having to download anything on your mobile device. The website has a smooth interface, with each category in the website easily identified.
To enjoy the mobile casino with its intuitive gameplay, you need to use Google Chrome browser. The browser allows you to take your gaming experience to the next level.
Gaming experience is crucial, when playing a game, issues like lags can take the fun out of the experience. To ensure that you have a great experience gaming, your device should be a decent one with a decent processor. While there is no app, you can still enjoy playing on the go with your Chrome browser.
Online support
Customer service is an important aspect of any business, including an online casino. This is why in our Pokies Parlour casino reviews, we have covered the issue of customer service here. You can contact the customer care of this service at any point, using the on-screen chat option or send a mail to support@pokiesparlour.com. They respond fairly fast. However, you may not need to do any of this as there is an FAQ section that provides crucial answers to customers.
Conclusion
This casino has over 2,000 games in its library and these games are provided by big names in the casino industry. When it comes to bonuses and promotions, this online casino is one of the leading providers. New members get mouth-watering deals while the old users get specific promotions. Also, they have fairly quick customer service. Essentially this casino is a pretty awesome option if you are looking for a casino with impressive rewards, an expansive game library, and liquid gameplays.
How to receive a Pokies Parlour no deposit bonus?
It will take: 10 minutes
Currently, there is no Pokies Parlour no deposit bonus. To get the AU$7777 bonus, you have to follow the steps below.
Frequently asked questions
What is the transaction fee and how long do Withdrawals take?
Transaction fee depends on the financial institution you are using. Also, the processing time of your withdrawal is based on the security review. However, the withdrawal security review is usually within 3 days.
Does Pokies Parlour have a no deposit bonus?
This casino does not have a no deposit bonus currently. If you want to access the bonus that this website provides, you have to signup and make 7 deposits. Now, the payment doesn't have to be the first 7. It would be any of the first 7 deposits that this online casino will consider. Also, be informed that Pokies Parlour no deposit bonus code does not exist currently.
What is the Pokies Parlour Sign-Up Bonus?
The current sign-up bonus or welcome package as they call it is AU$7777, and it requires you to make 7 deposits to take full advantage of it. Also, you can use your bonus to play any game.
How to withdraw from Pokies Parlour?
You can withdraw from this online casino using card, wire transfers, BTC, and other cryptocurrencies. However, your card transactions would be processed in EUR, which would mean that you could incur bank charges from your bank or financial organization. You may need to contact your bank or financial body on the relevant exchange rate they are using.
Does Pokies Parlour Have KYC?
Yes, every other legal casino has KYC requirements you must fulfill, this casino does too. Since KYC is crucial to prevent using the Casino as a way to launder money.
How much can you withdraw?
You can withdraw as low as AU$ 100, and if you are withdrawing through wire transfers, AU$ 500. In a week and in a month, you can withdraw AU$ 5000 to 10,000 respectively. This could be different if you have attained the Crimson Club VIP status. Also, if your payment is more than AU$ 2,924.48, the casino will perform a routine KYC investigation.
How to deposit?
To deposit, you can use cards, Neosurf, BTC, Ethereum,and Litecoin. You should know that depositing with your card could incur costs in the form of bank charges. This is because this casino processes transactions in EUR.